The Power of Fragrance
The Power of Fragrance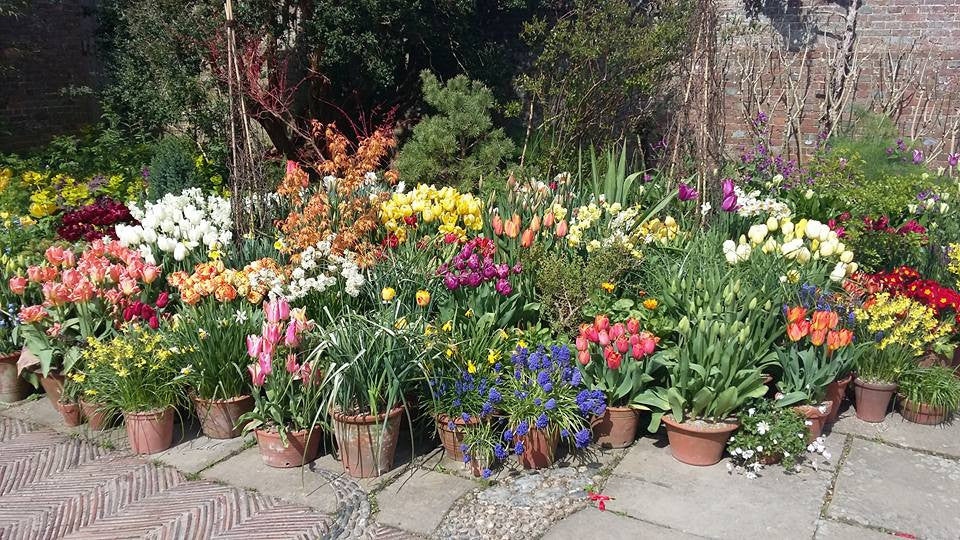 Freshly mown grass.
Coffee.
Bread straight out of the oven.
Fragrance can play an enormous part in how you feel.

Strong Fragrances Link Us To Our Emotions
The aromas we have listed above are often cited as favourites. This is because such strong scents overwhelm the senses, building associations with events and allowing us to recall something we have enjoyed, a time we have fond memories of….
Mown grass reminds me of the start of summer, whilst coffee and freshly baked pastries takes me to a lazy Sunday morning in bed with the crossword… or even a good book such as Naive Super by Erlend Loe
Each January I will buy blood oranges from Sicily. Their season is short, always post-Christmas, and the purchasing of them is something of a late winter luxury. It is often that when eating one, their vibrant citrusy aroma is a reminder of both the past and the future - the scent is a hat tip that spring is on its way, while it also makes me recall the plans I'd had for the previous year.
For me, their scent is a pleasant reminder of how far Boxworth Botanicals has come.
Not Getting The Fragrance You Deserve
Valentine's Day, February 14th - you see people giving and receiving cut flowers, a beautiful and romantic gesture.
But often these flowers will have little or no scent.
Knowing how evocative scent can be, how the emotional lift of a plants perfume can be such a strengthener of happiness and delight, a flower that has a dull or missing scent is, for us, a downer.
Why bother with a flower if you don't get the perfume?
The bouquets of flowers you find in shops, florists and supermarkets are grown for longevity, not scent. It is purely a business decision - how long a flower lasts after being cut will be the major factor in whether that particular variety is grown, picked, packed and then sold on Valentine's Day.
Nature cannot do it all - it takes precious energy to create a fragrance, so breeding a flower that can take the rough and tumble of being moved halfway across the world, then through a multitude of hot and cold environments, before being left to wallow under unnatural lighting on a shop floor, means that flower will not be able to provide you with a delightful scent.
I am sure you have noticed that often you must shove a bunch of 'fresh' flowers halfway up your nose to get any fragrance!
In solving this problem of scentless flowers, in recent years a network of flower growers has sprung up across the UK - meaning you have access to fresh, highly scented stems in varieties the shops just cannot match.
Check out Flowers From The Farm to find a grower near to you.
Scent In The Garden
We have thoroughly enjoyed walking past a neighbours Sarccocca Confusa recently.
They have a large shrub of this incredible plant, and on still days from January through to the start of March its scent, so strong and heady, almost like jasmine, has stopped us in our tracks.
It is an intoxicating scent, one to be inhaled deeply and enjoyed.
(Do any of you have this plant in your garden? You should, it is a treasure if placed near a pathway you walk along in winter!)
"The scent of jasmine has the richness of flowers such as hyacinths, the sweetness of the lily of the valley, and above all, an elusive quality which gives its perfume a fascination peculiarly its own."
Eleanour Sinclair-Rohde, in The Scented Garden
Fragrance To Improve Your Mood
Alongside the stirring of memory, a fine fragrance can also:
Enhance your neurological well being
Research suggests people with depression show a dulled sensitivity to aromas, while a loss in ability to 'follow your nose' and enjoy a fragrance may be an early indicator of neurological diseases like Alzheimers.
In theory (and right now it is only a theory!) improving your sensitivity to scents could make you healthier.
We think it will certainly make your life far more pleasant!
Reed Diffusers - certain to improve your mood!
Aromas We Offer You At Boxworth Botanicals
Those of you who know us well understand our promise - to make plant based skin care, fresh for you.
One foundation of our products is scent, and the uplift in your emotions each carefully prepared fragrance will evoke in you, our lovely Boxworth Botanicals followers!
That is why we offer the following aromas for you to try:
Basil and Lime
Lavender and Orange
Lemon, Patchouli and Lemongrass
Orange, Cedarwood and Clove
Pettigrain and Geranium
Rosemary and Peppermint
Place them somewhere in your house that you will often pass by, giving you that wonderful fragrant hit - or simply let them fill a room with their natural scent.
They evaporate slowly so will last you months, making them great value for your home. Just read a recent review of our Orange, Cedarwood and Clove Reed Diffuser from one of our customers.
'Tried lots of reed diffusers in the past but struggled to find one that actually left a noticeable scent in the room . Tried this one and already the hallway is smelling great, though not over powering! Smells really natural, and this particular scent is very rich.' Chloe
If you need help choosing which to try first, our current bestseller is the Rosemary and Peppermint Reed Diffuser.
In the future, we hope to make fragrances that can be placed where they are most useful - scents specifically for hospices and care homes - where they will be of help to people who need them.
If you want more information about how scent can help you with your health, feel free to email us with any questions.
Or just enjoy exploring our website for more 'heavenly scents'….!